I remember just starting my business and KNOWING I had this amazing gift to offer the world! I was so excited to get clients, I had so much to offer. But where were they? I had no idea how to reach my ideal client. I remember spending hours trying to crack the code, I was exhausted.
Do you ever feel that way in your business? Like you just want to give up because you're not sure what to do next? It's okay, I've totally been there and I've left there. You too, can leave the overwhelm behind and discover how to build and explode your online business. I know you have an amazing gift to offer the world. It's time to make it happen!
Soar to New Heights is going to take the guesswork out of it all! We start right from the beginning!
Although you might think all you need is the understanding of how to better utilize social media, create beautiful copy on your website that will have your clients lining up to work with you, how to create an email funnel, how to grow your Pinterest like I did (to over 91k monthly views in only 4 months with little ongoing effort)...you actually NEED to start from the beginning.
I thought I only needed the online information too, but what happens, is that your confidence and baggage tend to get in the way! We start by truly identifying your dreams in all areas of your life. You see, because if your relationships are rough, you hate your day job or your health is suffering, it's going to be difficult to put the positive energy that you need into your business. Let's clear that up along the way!
Soar to New Heights is broken up into 4 sections:
Setting the Stage to Success includes:
Module 1: Building your vision
Get specific about your goals and dreams in ALL life areas
Begin putting your goals on a timeline
Identify easy to implement action steps to begin making your dreams a reality
Module 2: Busting through limiting beliefs
Identify how your life stories have impacted your mindset
Begin the process of shifting your perception of your life stories to improve your mindset
Learn to use fear to push you forward, rather than hold you back from taking risks in your business
Module 3: Creating Financial Abundance
Learn how your money story truly affects your current financial situation
Change your money story, language and energy around money to increase your abundance
Get real about your current financial situation and learn new strategies to earn and save money
Download "My Money Plan" template to manage your budget
Ideal Client, Branding and Website includes:
Module 4: Identify Your Ideal Client/Develop Packages, Programs, and Prices
Go through a process to discover your ideal client
Understand how to perform and analyze market research to build programs that your ideal client NEEDS
Develop an elevator pitch in 4 simple steps
Develop the perfect packages and price them for what you're worth!
Module 5: Your Brand
Nail down your brand, beyond fonts and colors to discover how your ideal clients will recognize YOU
Discover what sets you apart from your competition and learn how to market yourself
Learn tips to book the perfect photo shoot that result in pictures that represent your genuine, authentic self
Uncover ways to communicate your message to your ideal client in a manner that is authentic, clear, and direct
Module 6: Your Website
Create a visually appealing website, with an immediate message and call to action for your ideal client
Develop amazing copy that immediately connects and builds rapport with your ideal client
Increase traffic to your website by improving your SEO (Search Engine Optimization)
Discover how to create an amazing opt-in that will have your ideal clients lining up to get it
Canva and Wix Website video trainings are included in this module
Engaging with Your Ideal Clients to Convert them to Paying Customers includes:
Module 7: Building Your Email Funnel
Further develop and perfect your free opt-in
Discover how to create appealing landing and thank you pages
Learn the 3 parts of developing a high-converting email funnel
Walk through a step-by-step process to develop your own email funnel that converts your ideal clients into paying customers
Module 8: Using Facebook to Grow Your Business
9 tips for using Facebook live to grow your following
Face your fear of live videos in 5 simple steps
Video training to teach you how to maximize your Facebook: personal profile and business page
Video training to teach you how to write amazing ad copy to get email subscribers at only $0.69 per conversion!
Build your own Facebook group and discovering how to keep your members engaged and excited to purchase from you
Discover how to write ladder posts to add more clients to your programs
Learn how to nail your discovery calls and convert them to paying clients
Module 9: Using Pinterest and Instagram to Grow your Business
Uncover the secrets to growing your email list on autopilot using Pinterest
Build your Pinterest for Business account and learn the ins and outs of using Pinterest
Discover how Tailwind can pin for you on autopilot
Easy to follow video on setting up your Pinterest account
Easy to follow video on building your Instagram account and getting followers who engage with your content
Tying it all Together into Major Success includes:
Module 10: Where Did All My Time Go?
Learn new ways to balance your family, leisure and career
De-clutter your schedule, mind and life
Learn new ways of managing your time that will allow you to feel energized by reducing the tasks you hate and increasing the tasks you love
Identify your priorities and learn to defeat procrastination for good
Module 11: Building your Business Plan and Upleveling
Get real about your numbers and begin setting more lofty goals
If you're new to your business, begin signing your first clients
If you're seasoned, time to upscale and automate
Begin to set a plan in motion to create passive income, increase your client base and/or raise your prices
Module 12: Changing Perceived Failure into Success & Celebrate
Learn why most businesses fail and avoid falling into the same trap
Discover how to see failure as feedback and use it to grow
Accept your setbacks as a part of any growth process
Discover strategies that most successful entrepreneurs use to grow their businesses
Celebrate your progress and keep moving forward
Additional Resources
Also enjoy a life-time access to special guest trainings, videos and free workbooks
Once you get to the end of the program, you will know how to do it all! Let's do this!

Your Instructor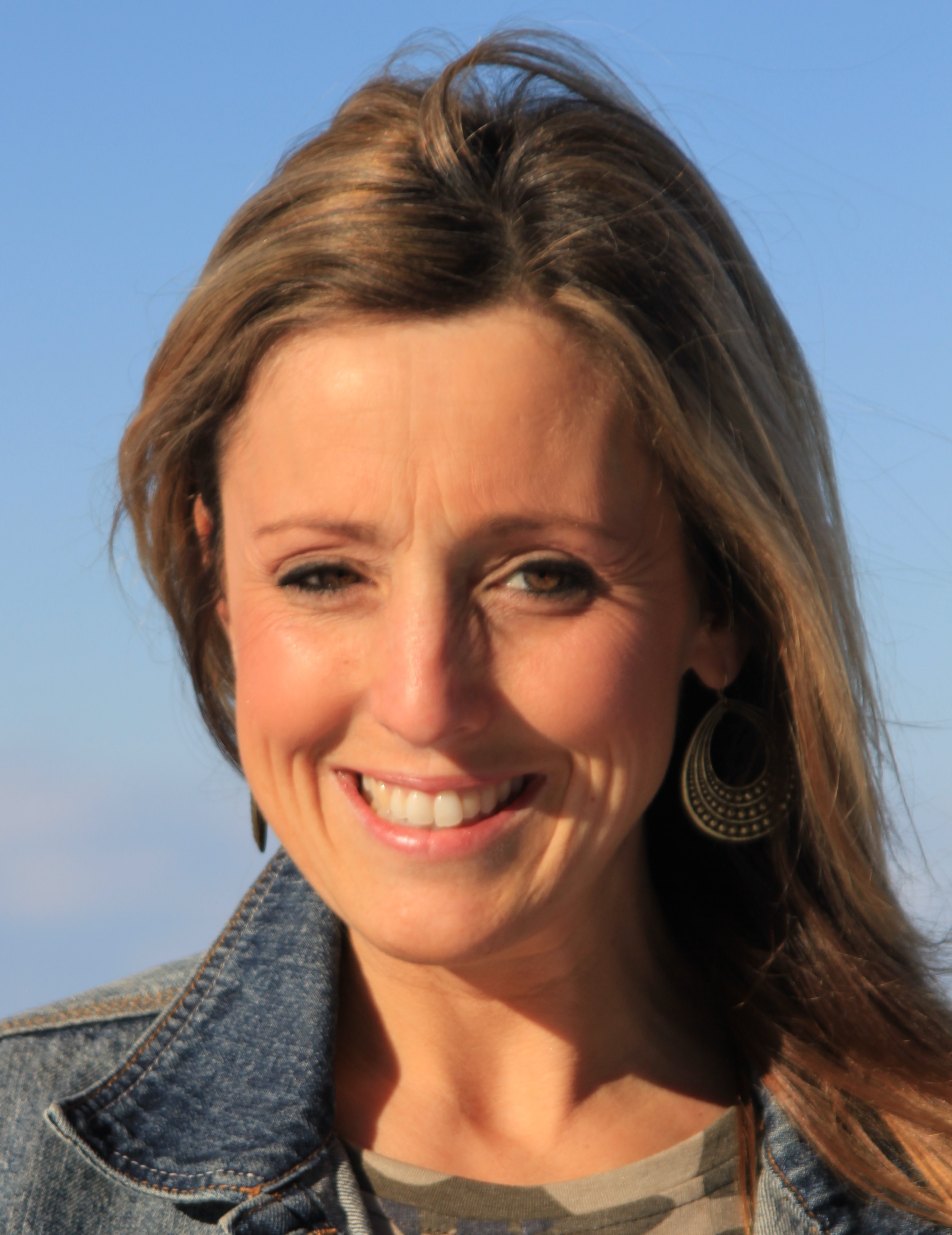 I'm so excited you're here! I am an Intuitive Business Coach for all online entrepreneurs, who are ready to take their business to the next level! I began as a Life Transformation Coach for women, but as my own business began to grow and blossom, I discovered that I also wanted to teach others how to grow their online businesses! This all started for me with Pinterest. You see, I hated Pinterest. I had no idea how to use it, so when I discovered I could use it to grow my business, I decided I'd better figure it out. When I first opened my Pinterest for business account, I had a whopping total of 30 monthly viewers. Within 3 months, that number had risen to 90K, within another month 114K. A fellow online entrepreneur asked me to help her with her Pinterest account. When I did and she began to see the growth, she began referring people to me. Then Soar to New Heights was born! I'm excited for you to check out this comprehensive 12-Module program that will take your business from hobby status to career in a matter of months! Thanks for stopping in, chat soon! Lot's of Love, Erin
Course Curriculum
Step 1: Setting the Stage to Success
Available in days
days after you enroll
Step 2: Ideal Client, Branding and Website
Available in days
days after you enroll
Frequently Asked Questions
When does the course start and finish?
The course starts now and never ends! It is a completely self-paced online course - you decide when you start and when you finish.
How long do I have access to the course?
How does lifetime access sound? After enrolling, you have unlimited access to this course for as long as you like - across any and all devices you own.
What if I am unhappy with the course?
We would never want you to be unhappy! If you are unsatisfied with your purchase, contact us in the first 30 days and we will give you a full refund.